The contents of this website, including the paintings, photographs, and study guide, are protected under copyright laws. The contents, including files available for download on this site, may be copied and printed for personal use or group Bible study. They may not be used for any commercial purpose, or altered in any manner, without the expressed, written consent of the registered owner of the website
The following individuals contributed to the development and production of the materials contained on the website:
Original Paintings: Pomela S. Furtkamp, M.A.
Study Guide: Pastor Levi W. Snyder
Project Coordinator: Pomela S. Furtkamp, M.A.
Photographic Consultant: Dan Stoll
Group Photograph: Dan Stoll
Vocals/Guitar: Cindi Umstadt
Digital Photography and Editing: Eric G. Furtkamp, Ph.D.
Support: Nathan Reynolds
Original Website Development: Jason Buettner
I believe the time has come for each of us to read the last chapter in God's Holy Book, the Bible. Prayerfully, this illustrated study guide will assist you in understanding the Book of Revelation. May God bless you and your loved ones.
Pomela S. Furtkamp
P.S. A special thank you to all our relatives, friends, and neighbors who kindly posed for the paintings.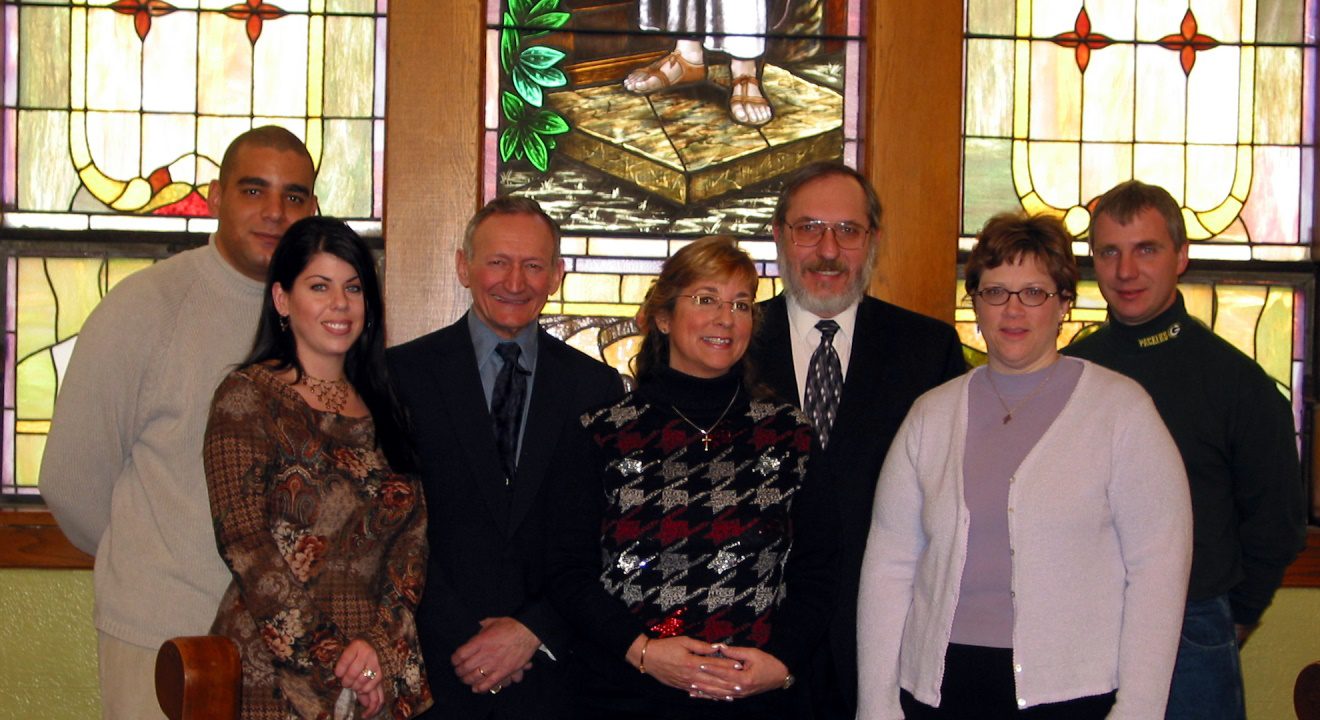 From left to right: Nathan Reynolds, Kellie Reynolds, Pastor Levi Snyder, Pomela Furtkamp, Eric Furtkamp, Cindi Umstadt, and Dan Stoll.
Taken at the Markesan Bible Church, Markesan, Wisconsin
© Dan Stoll